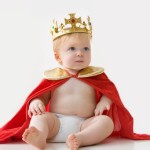 Getting ready for a new baby is universal–and so is trying to save money while you're at it. In fact, here's the kind of gearing-up advice parents in Britain are receiving from baby products expert, Jonathan Griffiths, who is starting off Babyproductsmom.com (BPM) on the Monday before Thanksgiving here in the U.S. with a guest post. Does this money saving advice sound familiar?
High quality baby essentials for low prices (or free!)
By Jonathan Griffiths
Every parent knows that bringing up a healthy baby takes time, effort and investment. You need to have the funds available to buy everything you need to help raise your bundle of joy the safest and most educational environment possible. But don't stress. These simple tips should help you save some money while still having high quality items at your disposal.
Feeding the hungry baby:
Many experiments and tests have been done to determine if it's better to breastfeed or bottle-feed your baby, and breastfeeding is the best choice. Whichever method you choose, you can be sure there will be many products that claim "they are best" for expressing or storing milk for future feeds. A Lansinoh Manuel breast pump costs around $24.00 compared to an Avent Manuel breast pump that costs $36. Clearly you can see the difference in price. My first tip is don't shop on brand names, you can get the exact same product for much cheaper.
Reusable or disposable diapers?
Diapers are essential for any baby, they prevent mess and make life just that little bit easier for you. Again, there is a noticeable difference in prices between the two. Here in England disposable diapers cost £8 more than reusable ones. It is proven reusable nappies can save you money in the long run, but aswell as this, they are much better for the enviroment and much easier for you as you do not need to buy diaper bags or disposal systems. With all products there is always going to be pros and cons, but the pros are firmly with the resuable diapers.
Getting things for free!
If you know parents with toddlers, why not ask them if there's anything they no longer need? There's no harm in asking around for essentials that are going free or for bargain prices.
More quick buying advice from Jonathan Griffiths:
Avoid buying expensive clothes; in a few weeks your baby will be too big to fit into them. (BPM: So true here in the U.S. as well!)
If you are planning on having another baby in the future, buy neutral coloured clothing, so the next baby will have some clothes that are free. (BPM: Going neutral with colors is especially helpful when you're decorating the nursery. These days, gray and white is a popular color combo. Girl moms can accent with pink, boy moms with blue, if they want to. Yellow is also a popular accent color for babies of either gender.) 
Shop around; Many places will have some sort of sales on. (BPM: Check out my Wednesday post on Black Friday specials.)
Plan ahead so you can take advantage of sales. (BPM: Yes! Now is a great time to shop for baby gear because retailers are clearing out their 2013 merchandise. They need room for the 2014 stuff. 2013 models can be just as good as 2014 baby gear.)
Buy in bulk whenever you can. (BPM: Disposable diapers are excellent products to buy in bulk, especially when your baby reaches the upper sizes–size 4 and above. Babies spend more time in the upper sizes so if you buy an economy size box, you're more likely to use them all before needing to move on to the next size.)
Borrow items wherever possible. (BPM: Borrowed items can be a smart money-saving move in the U.S. too, but go new with some products, such as a crib and a car seat, because U.S. safety standards change often on these products. But for things like holiday outfits–definitely borrow them. They're often in great shape because they have a short shelf life. The previous owner may have only worn it once before moving on because, well, that holiday came and went. To save cash on special baby clothes, second-hand is definitely the way to go. Just be sure it either is new or looks like new to you. And watch out for loose threads, which can get wound around a baby's finger, buttons or appliqués (radar: choking hazards). 
Parents in the U.K.: Be sure to check out http://www.bumps-2-babies.com/ to save money on baby gear.
Babyproductsmom.com welcomes guest posts, especially from experts in other parts of the world and parents around the world or parents in the U.S. who've lived elsewhere.
A global perspective on baby products, saving money and parenting in general can be valuable!
{ 0 comments }